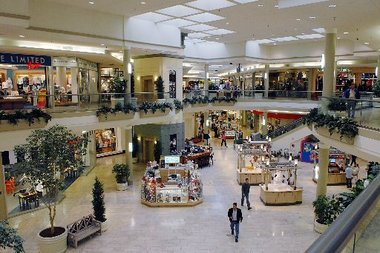 "Number One on the "Best City to Live in Michigan" 2014 list.
***Odds of Being a Victim of a Violent Crime: 1 in 614
***Commute Time: 19.5 minutes
***Income: $56,895
***Residents Who Attended Some College, No Degree: 24%
***Restaurants: 1 per 363 inhabitants
***Area: 35.17 sq miles (91.09 km�)

Head south out of Kalamazoo and you'll come to the quiet community of Portage. Originally a Native American Indian settlement, Portage has grown into a city with a diverse economy and close to 50,000 residents. Manufacturing is the cornerstone of the city's economy, and major employers include Stryker Instruments and Pfizer. Outdoorsy folk can explore the town's extensive network of hiking and bike trails while foodies will appreciate the eclectic mix of dining choices.

Did You Know: In the late 1800s, early settlers found that the soil around Portage was ideal for growing celery, earning it the nickname "Celery City."



Portage became a city in 1963. And had it's 50th anniversary in 2013. Portage holds the title for the largest shopping strip over 3 miles long. With a two story CrossRoads Mall, many restaurants, multi movie screen theater and a 3-D screen. A number of shopping plazas. You can find almost everything you need in Portage, on the strip or surrounding area. You can always find a place to eat from fast food to iHop, Outback, Red Robin, Carabas, Logan's and Texas Roadhouses, Olive Garden, Red Lobster, Chiles, Culvers, Steak & Shake, and many others.

The City of Portage extensive bikeway system allows users to enjoy nature, connects citizens to retail and cultural resources and brings neighbors and neighborhoods together. Work to create the Portage Bikeway System set in motion in 1989 and it has grown to exceed 55 miles.

Portage bikeways are of two varieties:
A separate off-road trail or pathway for joint bicycle/pedestrian use.
A designated bicycle lane / paved shoulder adjacent to a city street, striped and signed for use by bicyclists.
The Bikeway Brochure is attached for your convenience.

General Information:
17.5 miles of off-road trail and 38.5 miles of bicycle lanes.
Restrooms at most park locations.
The 4-mile Portage Creek Bicentennial Trail is kept open during the snow season. Also cleared in the winter is a portion of the Northwest Portage Bikeway from Romence Road and Constitution Boulevard north and west to Hampton Street.

Please follow safe biking procedures - wear a helmet, ride with traffic and be cautious of motorized vehicles and pedestrians.


The cities on our list has its own unique appeal, and every one of them is a great place to live. Ultimately, the best city in Michigan is the one where you and your family feel most at home. Using our rankings as a guide can help to make your decision of where to move that much easier.

Data Sources:
***U.S. Census Bureau, Population Estimates
***FBI, Uniform Crime Reports
***U.S. Census Bureau, American Community Survey
***U.S. Census Bureau, Economic Census


---
---
Portage, Michigan website
EMAIL: richards.page.creations
~~Click below for my main web site ~~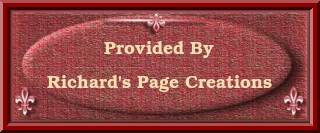 Portage, Michigan